Welcome to the world of bassist, producer, drummer, composer, Brian Bromberg!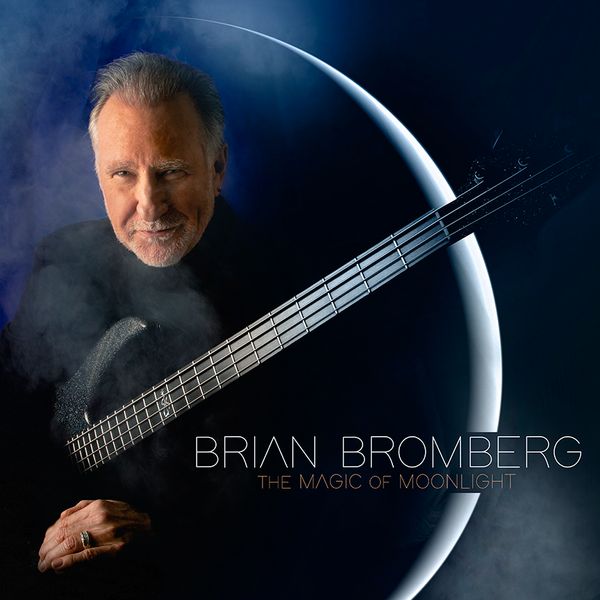 A message from Brian…
Hey everyone, been quite some time since I have posted on my website. I just wanted to give you an update as to my silence. I ended up getting Covid-19 twice since January 2020, once before the vaccine existed and once after being double vaccinated and boosted. The crazy thing is that I tested negative about ten times. I never tested positive for it, but let me tell you, it kicked my ass, and I haven't been the same since. I actually thought I was dying. I had all kinds of tests, brain scans, MRI's, nerve tests, blood tests, on and on. It got to the point that I couldn't even walk up two stairs, had insane brain fog, like leaving the water running and not turning off the burners on the stove. Simple life things like returning emails, website maintenance, phone calls, simple math, memory, and even having the clarity to have a normal conversation was a challenge. Needless to say I just checked out and went quiet. I finally found out what was wrong. Apparently Covid-19 can trigger other dormant viruses in your system, and that's what happened to me. Covid-19 triggered Mononucleosis and Epstein-Barr simultaneously. I had no idea I ever had either of those viruses as neither one showed up in any blood test until last year. It is a slow healing process with supplements, IV infusions, and rest. I apologize for checking out and not responding to correspondence in a timely manor, but I was just gone. It will take a long time to "feel normal" whatever that is these days, but at least I am on the right track.
Speaking of right track, while going through all of this crap, I just finished a new album which will come out this Summer, and I am very excited about it! I think the title will be "The Magic of Moonlight". It was exhausting to do as I had no energy at all. I literally would fall asleep while recording with my bass in my lap. I just could not stay awake., it was nuts.  I love the music on the new album. It is all original as well as two co-writes with my nephew Zach. It is a very melodic contemporary Jazz/Groove based project. I wrote the whole record in less than two weeks, crazy. The music just came out and wrote itself, kind of saved me in a way with what I was going through.
Another very cool project I am starting now is one that means a lot to me personally as a jazz bassist. Susumu Morikawa from King Records in Japan asked me to do a Scott LaFaro tribute album. Susumu and King Records were also responsible for my Jaco tribute album. I never would have thought about doing either one of these projects on my own, but I'm so glad to be able to do projects like these. I thank them for their vision and for the challenges they present me as a recording artist and bassist. I never realized how much Scott LaFaro affected my playing and approach on the bass until I started to listen to him again to pick songs for the project. He was so far ahead of his time as nobody did what he did on the bass in the late 50's and early 60's. Scott tragically got killed in a car accident on July 6, 1961. I was 7 months old at the time.
On Thursday, April 13, at the Grape Jazz Club in Ventura, Ca. my trio with Tom Zink on piano and Charles Ruggerio on drums will play the music for the CD for the first time as a run through for the upcoming recording. We will be playing the music of Scott Lafaro and the legendary Bill Evans Trio. If you are a Bill Evans Trio fan, you will know every song we will play as they are all jazz classics. I can't wait to play my upright bass and straight ahead jazz live, with humans for humans! Please join us, and thank you. Be safe out there, crazy world!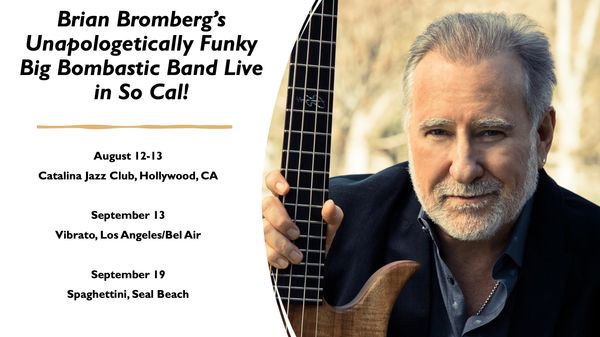 I am thrilled to announce that on July 8, I will be digitally releasing five CD's that have not been available in the USA and Western Hemisphere! All five projects will be available on all of your favorite streaming platforms.
Hands: The complete sessions, remastered 24/96 high resolution solo acoustic bass.
A Bass Odyssey: A twist of legendary classical music themes.
The JB Project, Brombo I, II, III. Brian Bromberg, Akira Jimbo, and Otmaro Ruiz. Jeff Lorber and Patrice Rushen featured on Brombo III. There are a lot of surprises on these recordings! Please check 'em out!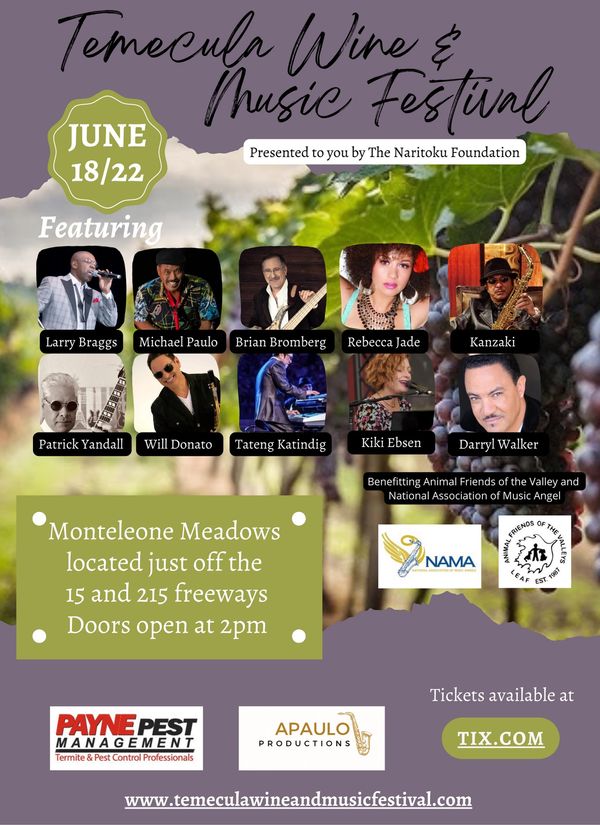 THE HATS ARE FINALLY ON THE WAY!
Thank you for your patience as we have had crazy vendor and supply chain issues. The hats will be shipping soon!
"When I was writing the music for my album A Little Driving Music, this song just showed up and essentially just kinda wrote itself. Same with the name, Baton Rouge. It just came to me. I was thinking of Baton Rouge in the summer, hot, humid, sticky, and bluesy. A great vibe! The first musician I thought of to play on the song was guitarist Nick Colionne. We have been friends for years and played together a number of times, but never recorded together. I thought this song would be perfect for him and for the two of us to do together.
The video below is from the 2021 Berks Jazz Festival where Nick sat in with my band and we got to perform it live together for the first time. Sadly, I had no idea that it would be the last and only time we would play it together. I am heartbroken that we lost Nico way to soon, but I am so happy that we have this performance of us playing Baton Rouge together. I will cherish this performance and the wonderful smiles we both have playing together."